For the purpose of improving corporate value, more and more corporate clients consider takeover of other companies. However, actual execution of M&A takes a lot of time, work, knowledge and experience. Shinonome provides the comprehensive consulting services relating to M&A. Besides the registration procedures for M&A, we offer services including designing a scheme, due diligence and creation of various documents in collaboration with specialists in fields such as accounting, tax and law.
M&A Solutions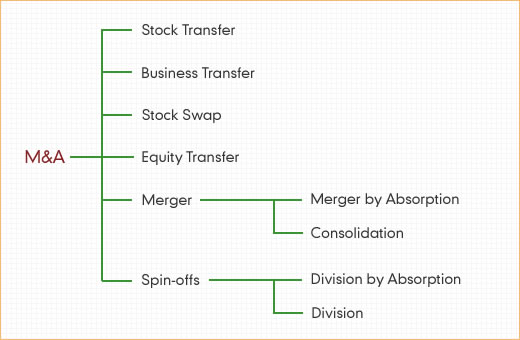 M&A Procedures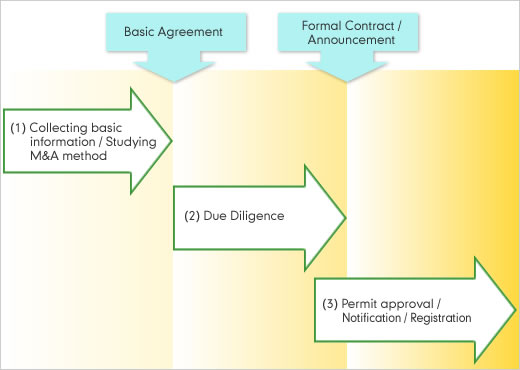 Shinonome collects the basic information of the object company and considers which mergers and acquisitions technique is appropriate for the case. How we select a technique may depend on such things as the resolution of a general meeting of shareholders, the creditor protection procedure, the appraisal remedy by opposing shareholders, and the method (subsidize or take-over) for acquisition of control. Studying account processing and tax advantage is also important.
In M&A, "due diligence" refers to the steps of investigating the existing state of a target company. Based on the disclosed information, we examine the strength or weakness of the target company from various viewpoints, such as of business, financial and legal affairs. Neglecting due diligence and carrying out a M&A without precisely understanding the actual status of the target company will increase the possibility to face unexpected risks. At this process, it is very important to get professional help from expertise of each field.
For the businesses that need permit approvals from administrative authorities, it is essential to find out whether or not the same permit approvals will be effective even after M&A.
Please feel free to contact us.
We accept e-mails 24 hours a day.
---
---